ABOUT US
Navan Theatre Group currently has almost 100 people on our mailing list with approximately 60 active members. Our full length production each year is staged in Solstice Arts Centre during the last week of November. Our readings/auditions take place in St. Mary's Community Centre, just off Trimgate Street in Navan towards the end of August/early September each year. We then meet on Tuesday and Thursday nights consistently from September to November. For some people there may be additional commitments for rehearsals during the week and at weekends. During the month of November we organise full day rehearsals on Sundays before moving into Solstice Arts Centre to make final preparations for our production.
We are particularly keen to foster a broad range of interests and skills and as a community/voluntary based group, members are always willing to take on a range of roles particularly during our busy pre-production periods. This may include set building, set painting, assistance with costumes, prompting, locating props, marketing and so on. While there is a lot of work and learning for everyone involved there is also good support and enjoyable social opportunities.
Within Navan Theatre Group we are also committed to supporting other drama and musical groups within the area – as part of our social activity we attend other local productions. We are always pleased and grateful for the level of support we receive from other locally based groups. We use our group text to notify people about forthcoming productions/events in Meath and surrounding areas.
HISTORY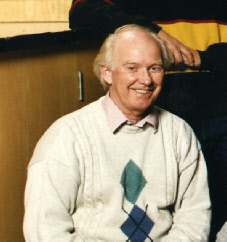 Navan Theatre Group which was founded in 1991 by the late Billy Goonan, is a community based, amateur group, affiliated to the Drama League of Ireland. The establishment of this group followed in the footsteps of a long tradition of vibrant theater groups in the town from the mid 1930s. To date the group has attracted a wide diversity of members and continues to grow from strength to strength. We have also been fortunate in the loyal support we have received from the people of Navan and surrounding areas, who have attended our performances and/or supported us through sponsorship or practical assistance. We have been very grateful for this support and have been in the fortunate position to share some of our financial successes with locally and nationally based charitable organizations.
To date Navan Theatre Group has produced one major production each year, starting in the Community Centre in Navan and moving to Solstice Arts Centre in November 2006. During this period we have been very well supported and our audience numbers have increased from year to year. Our move to Solstice Arts Centre marked a new dawn for the group and renewed our energy and commitment to continue to develop and expand our range of activities and productions.
Within the group we have been fortunate to have people with a range of talents and skills and have also benefited from the support of other locally based drama and musical groups to assist us with different aspects of our productions. The continued growth of our activity however brings us to the stage where we will need and welcome new members who can assist us with all aspects of theatre and drama production – including stage management, lighting and sound, costume and styling, marketing and promotion as well as directing and acting. Our existing members would be very happy to work with new members to expand and develop the range of talents and skills available to the group.
LONG TRADITION
Navan has an impressive history of amateur drama and theatre from the 1930s to the present day. Through a period of eight decades it is indeed interesting to track the pattern of development and growth of drama in the town. A significant influence on the development of a theatre culture in the forties and fifties was the visiting drama groups who toured the country and who were often associated with festivals such An Tostal. Read More....
HOW THE GROUP WAS FORMED
Following a small notice in the Meath Chronicle, a meeting was called by Billy Goonan on 13thJune 1991, which resulted in the foundation of Navan Theatre Group. Thirty six people attended this first meeting and all were very enthusiastic about having a new drama group in Navan. The name was chosen by those at the meeting and one of the group, Seamus Culligan, offered to design the logo. Read More…
MEATH BUSINESS & TOURISM AWARDS 2010
We were delighted within Navan Theatre Group to be nominated as a finalist in the Meath Business & Tourism Awards 2010. For photos from the event click here.
Celebrating 20 years of Navan Theatre Group: 1991 – 2011
We are delighted to have reached our 20th anniversary milestone and wish to acknowledge and thank all of those who have been involved in many different roles over the years. In particular we wish to commend the founders of the group, many of whom are still actively involved in our annual productions. We look forward with anticipation to continuing to go from strength to strength.
Click here for details on how to purchase copies of Navan Theatre Group's 20th anniversary posters
Click here for photos from our 20th anniversary celebrations